Jobs
Marion, IL, USA

16.00-18.00 per hour Position is hourly with opportunities to increase pay with incentive bonus programs

Hourly

Full Time
We offer Competitive Pay, Excellent Benefits, and Opportunities for Advancement.
---
SHOP TECHNICIAN
RNR Tire Express Midwest is proud to provide our customers with affordable wheels and tires. Our customers choose us for our unmatched service, large in-stock inventory, flexibility, pre-approval, extra services, and convenient locations.
We pride ourselves in being a part of the reason that our customers can get around safely. We're a trusted solution for customers looking for new or pre-owned products from today's top brands, and after a decade of serving thousands of happy clients, we're looking for a shop technician to help us get to the next level.
As a shop technician at RNR Tire Express - Midwest, your impact is two-fold. Your goal is to use your automotive skill and technical know-how to ensure that our clients receive best in class service while managing a clean and safe workshop.
No experience? No problem! We offer in depth on-the-job training to increase your skills and pay;

We also conduct regular reviews and offer opportunities to advance.
Benefits Package:
We're dedicated to ensuring our employees achieve their career goals. We're committed to the success of our team members and offer opportunities for both personal and professional growth.
The pay range we're offering is competitive and includes opportunities for you to maximize your earning potential through bonuses (monthly), certified training/professional development programs, and other performance incentives.
Our shop technicians do a lot for us, which is why we give so much back in return. We offer multiple affordable medical plans to choose from, dental, vision, life/accidental death/dismemberment policy options, voluntary life, voluntary disability, accident insurance, critical illness insurance, tuition reimbursement, fitness benefit, and a 401(k) (with company match).
We'll also shower your with perks, including:
Attire: Our online store has lots of affordable RNR Gear to keep you in style and professional without breaking the bank.

Employee Purchase Program: Out of this world savings on products and services at any or our RNR or Rent One (furniture/appliances) locations.

On-The-Job & Professional Development Training Programs: We like to meet employees where they're at, then help them build a career they can be proud of while doing the type of work that they love. Regardless of where you are in your career, we have programs that will take you to the next level.
Job Requirements:
We Hire for attitude and train for skills. Our on-the-job training program means previous experience is not required!

Background and/or training in automotive or wheel and tire industry can be helpful but is not required.

We do offer top pay considerations for 3rd party certifications (example: Hunter ASE certification)

Must comply with drug-free workplace program and pass pre-employment drug screen and background checks.

Must have a valid driver's license and maintain a driving record that complies with organizational standards.
Job Responsibilities:
Practice organized, efficient, and courteous service and installation of merchandise to customers.

Place product supply orders and control parts spending.

Check-in, label, and organize new merchandise and equipment.

Maintain a safe and clean shop environment.

Assist our store/shop managers in daily activities as needed.
Why Should You Apply?
Our Schedule
Closed Sundays, close on Saturday at 5 p.m. and close on weekdays at 6 p.m.
Career Track
We'd love to help you write your success story and provide you with all the resources necessary to take your skillsets to the next level.
Affordable and
Comprehensive Benefits Package
Medical, dental, vision and life insurance programs as well as life insurance, short/long term disability, critical illness and accident coverage. Not to mention paid time off like holidays and vacation!
Certified Training
Structured on-the-job training that includes a 12-day remote training class for every new hire. There are also five types of certifications offered all designed to guide our employees to the top!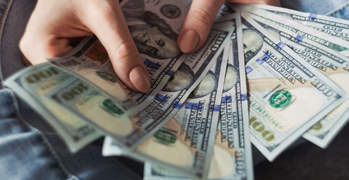 401K
Invest in your future by participating in our 401k program. Rent One will match 30% of your first 5% and 40% of your next 5%!
Reimbursement for
Education & Gym
Memberships
Receive up to $200 for any work-related education classes you wish to take outside of Rent One. We'll also reimburse up to $200 per year for gym memberships whether it's a traditional gym, kickboxing, CrossFit, or another fitness facility.
Alternative Job Titles: Automotive Technician, Tire Technician, Wheel / Alignment Technician, Wheel / Tire Specialist, Lube Technician, General Automotive Service